8 Hour - 24' Suntracker Pontoon w/ Bimini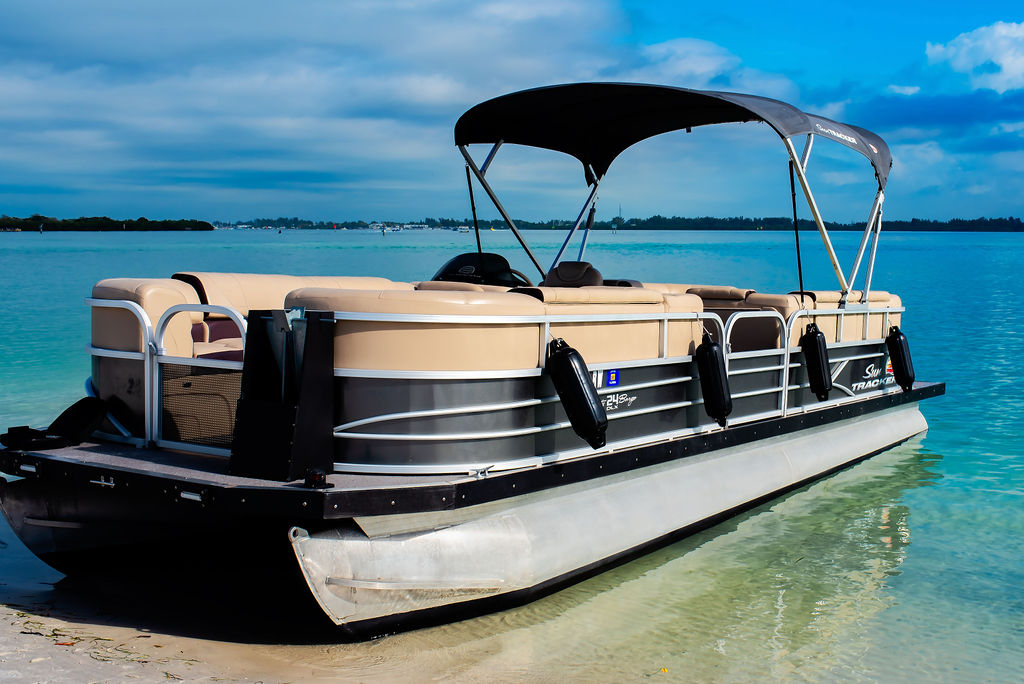 dan itibaren

USD
470,00 $
Süre: 8 Saat (Tahmini)
Lokasyon: Cortez, FL
Ürün kodu: suntrkrfd
Full Day rentals are from 9 am to 5 pm

It has a bimini for shade, radio for music, gps for navigation, boarding ladder for swimming and an anchor for sandbar hopping.
This is a great option for large or small parties looking to spend a day on the water.
Our 24' pontoon will be comfortable to go out to Egmont Key or around the island if you choose.
Great little day adventure for wildlife and fresh sea air.

This boat is a 12 passenger with a weight capacity of 1685 lbs.
We will not exceed the weight limit under any circumstances!
No you may not have 13 or more people and yes babies and kids count as 1 of the 12 passengers.
No you may not exceed the weight limit with gear or extra people.
It is your responsibility to account for your party's weight when booking a boat.
If you book this boat and are over the weight limit you will be charged for that boat not being able to go out with your party.
Overnight rentals are available upon request (fees apply)
No Towing behind vessels.